Bathing Your Pet at Home
Published April 21, 2020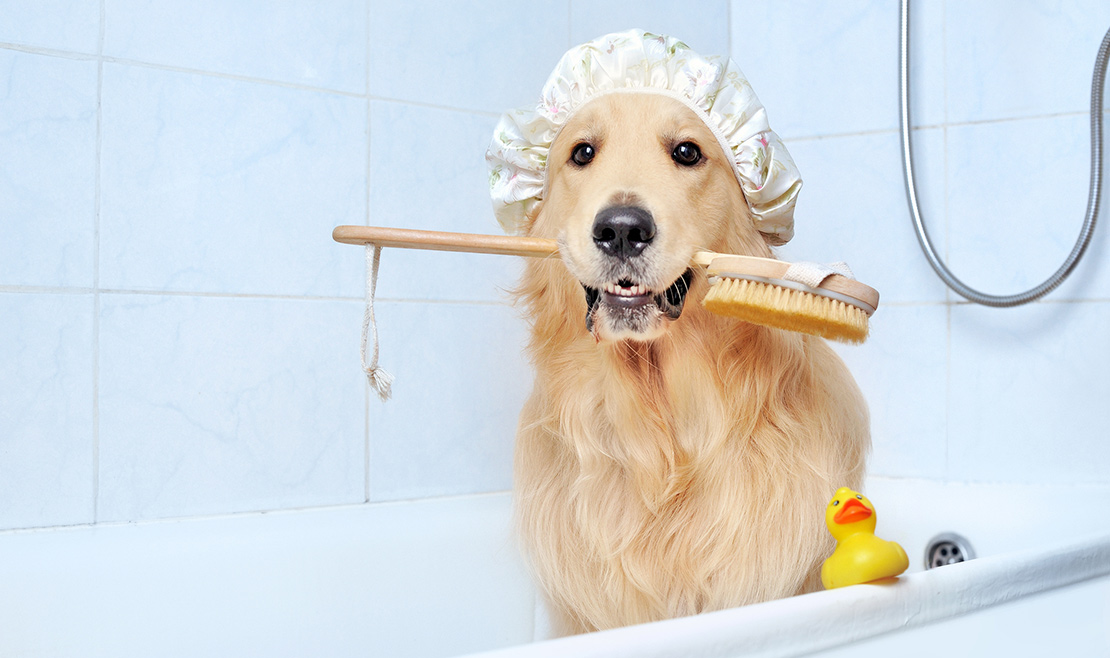 If your dog needs a bath while you're at home, follow these veterinarian-recommended tips that can help prevent a painful skin infection called post-grooming furunculosis.
Keep your pet's bathing supplies clean and sanitary:
Use any diluted or mixed shampoos and rinses on the day they are mixed/diluted; do not save leftovers.
If a separate container is used to dilute shampoos, wash thoroughly in between uses.
Postpone bathing for 2 weeks after stripping or pin brushing.
Techniques to bathe your pet at home:
Do not apply shampoo directly to the haircoat. Create a lather in your hands and massage into the haircoat in the direction of the fur.
Never brush, bathe, scrub, or dry against the direction of the haircoat.
Do not vigorously brush the haircoat following a bath.
To prevent water from going into your pet's ears, you can place a cotton ball in the ear (but don't push it too deep).
Pouring water over your dog's head may be stressful for them, so it is best to gently wipe your pet's face with a washcloth.
When the public health authorities advise that it is safe for non-essential businesses to open again, be sure to select a groomer or self-serve dog-washing facility that follows the above practices and sanitizes bathing equipment between pets.
Some of the above tips were obtained from Today's Veterinary Practice.